Op donderdag 23 en vrijdag 24 september vindt in Noordwijk het NVA lustrumcongres plaats. Het programma is geaccrediteerd met 12 punten (NOV, VSG, NVVH).
Doelgroep: orthopedisch- en traumchirurgen, sportartsen, sportfysiotherapeuten.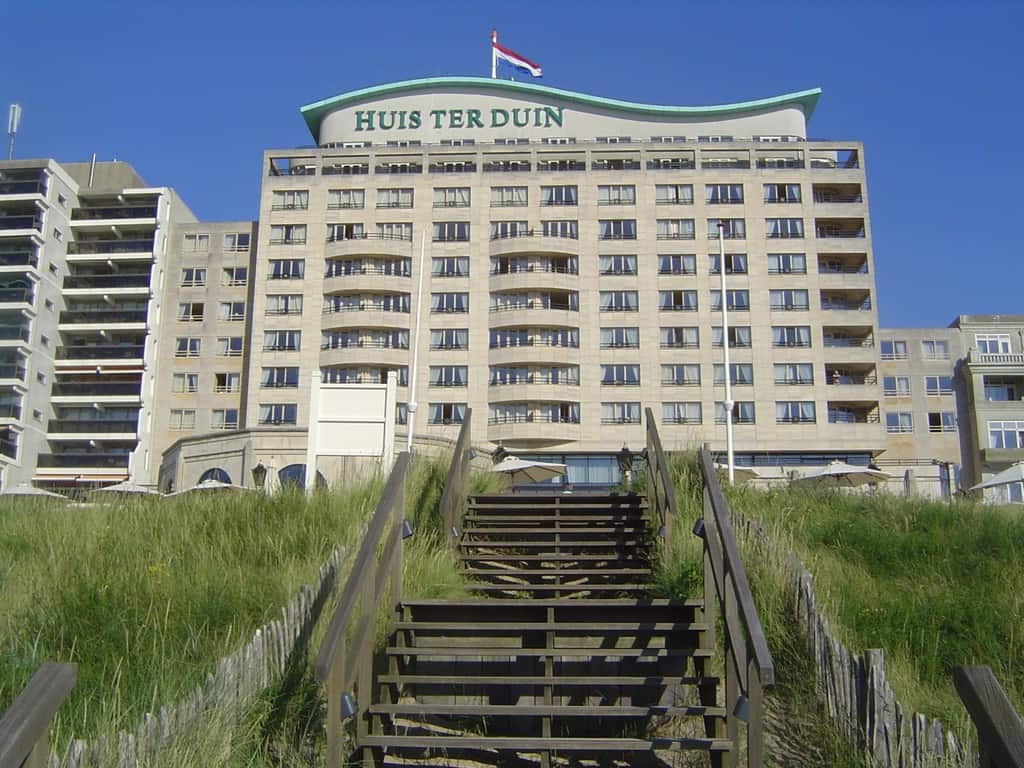 Day 1 -  Thursday September 23
Registration, Corona Check & Coffee
Scope on the Shoulder
Chairmen: Tjarco Alta & Michel van den Bekerom
Speakers: Knut Beitzel (G), Marc Limousin (FR), Alexander van Tongel (B)
Session details
09.00 Instability of the AC-Joint - what's new in 2021
Knut Beitzel, ATOS Orthoparc Clinic Cologne, Germany
09.20 Why are there no rotator cuff tears in non-human great apes?
Alexander van Tongel, UZ Gent, Belgium
09.40 Long portion of the biceps in cuff tear repair: why I have changed my mind
Marc Limousin, Saint Omer, France
10.00 Discussion
30th NVA General Meeting (NVA members only)
Scope on the Knee
Chairmen: Maarten Rademakers, Jacco Zijl
Speakers: Duncan Meuffels (NL), Peter Verdonk (B), Andrew Pearle (USA)
Session details
11.30 Knee, reconstruction surgery
Chairmen: Jacco Zijl, Maarten Rademakers
11.30 The role of the periphery in optimising knee kinematics in ACL reconstruction
Peter Verdonk, Antwerp University, Belgium
11.50 Why, when and who fails non-operative treatment of anterior cruciate ligament injury.
Duncan Meuffels, Erasmus MC, Rotterdam

12.10 Biomechanics of Lateral Extra-Articular Tenodesis in the setting of ACL Reconstruction
Peter Verdonk, Antwerp University, Belgium
12.30 The pathophysiology of failed ACL reconstruction (online)
Andrew Pearle, HSS New York, United States
12.50 Discussion
Arthrex sponsored session
Nanoscopy: why, how, why not!
Gino Kerkhoffs, Amsterdam UMC
Free paper session
Chairmen: Frank Bloemers, Nickey van Melick
Speakers: to be selected from 30 submitted abstracts
Session details
All selected abstracts will be presented in 6 minutes + 2 minutes for discussion. The best presented abstract will be rewarded with the Dr. Harrie Eikelaar Award (€ 3000,-)
| | |
| --- | --- |
| Capsular closure versus unrepaired capsulotomy in hip arthroscopy, results of the CLOSE randomized controlled trial. | Niels Bech |
| Incidence of (Osteo)Chondral Lesions Concomitant to Chronic Lateral Ankle Instability: Systematic Review and Meta-analysis | E.J. Wijnhoud |
| Second-Look Arthroscopy after Surgery for Osteochondral Lesions of the Talus: A Systematic Review and Meta-Analysis | J.T. Vreeken |
| Structural abnormalities on MRI in patients aged 45 years or younger with atraumatic shoulder complaints. | Freek Hollman |
| Translation and transcultural validation of the Dutch Hospital for Special Surgery Paediatric Activity Brief Scale (HSS Pedi-FABS) | Martijn Dietvorst |
ACL Prevention
Chaimen: Reinout Blokzijl, Roy Hoogeslag
Speakers: Francesco Della Villa (IT), Alli Gokeler (NL), Thomas Patt (NL), Thomas Stoffels (G), Thomas Tischer (G)
Session details
16.00 ACL prevention
Chairmen: Reinout Blokzijl, Roy Hoogeslag
16.00 Prevention of the second ACL injury, is it possible?
Francesco Della Villa, Isokinetic Bologna, Italy
16.15 Injury prevention: have we forgotten the athlete?
Alli Gokeler, Universiteit Paderborn, Germany
16.30 Prevention of knee injuries - national and international aspects and approaches
Thomas Patt, Bergman, The Netherlands
16.45 STOP-X The Prevention Program of the German Knee Society
Thomas Stoffels, OC Stadt Mitte Berlin, Germany
17.00 ACL injury prevention - what do studies tell us?
Thomas Tischer, Universitair Centrum Rostock, Germany
17.15 Discussion
Dr. Eikelaar Award Session
Chaimen: Harrie Eikelaar, Frank Bloemers
Socialize with beer & bites
NVA Anniversary Dinner (ticket required)
Day 2 – Friday September 24
Registation, Corona Check  & Coffee
Ankle Arthroscopy
Chaimen: Rover Krips, Peter de Leeuw
Speakers: James Calder (UK), Miki Dalmau Pastor (Sp), Gino Kerkhoffs (NL), John Kennedy (USA), Pieter d'Hooghe (QAT), Christopher Murawski (USA)
Session details
08.30 Ankle
Chairmen: Rover Krips, Peter de Leeuw
08.30 AOTS – is it really a viable treatment for large OCLs in the athlete? (online)
James Calder, Fortius London, United Kingdom
08.50 The Anatomy of Lateral Ankle Instability
Miki Dalmau Pastor, University of Barcelona, Spain
09.10 A change in ankle arthroscopy: redefining minimally invasive
Gino Kerkhoffs, Amsterdam UMC, The Netherlands
09.30 Nano arthroscopy in foot and ankle (online)
John Kennedy, New York, United States of America
Session details
10.10 Ankle: part 2
10.10 "Syndesmotic injuries in athletes: should we look beyond the ankle?"
Pieter d'Hooghe, Aspetar Orthopaedic and SportsMedicine Hospital, Doha, Qatar
10.30 Developing a Consensus on Ankle Cartilage Injuries: From Pittsburgh to Dublin and Beyond" (online)
Christopher D. Murawski, University of Pittsburgh, United States of America
10.50 Discussion
Timing of imaging in sports injuries
Chaimen: Wybren van der Wal, Arthur van Noort
Speakers: Mario Maas (NL), Gino Kerkhoffs (NL), Henk-Jan van der Woude (NL), Derek van Deurzen (NL)
Session details
11.30 Timing of imaging in sports injuries
Chairmen: Wybren van der Wal, Arthur van Noort
11.30 Optimal timing of diagnostics in injuries of the lower extremity
Mario Maas & Gino Kerkhoffs, Amsterdam UMC
11.50 Optimal timing of diagnostics in injuries of the upper extremity
Henk-Jan van der Woude & Derek van Deurzen, OLVG Amsterdam
12.10 Discussion
Groin injuries
Chaimen: Maarten Rademakers, Daniël Haverkamp
Speakers: Adam Weir (NL), Igor Tak (NL)
Session details
12.15 Groin injuries
Chairmen: Maarten Rademakers, Daniël Haverkamp
12.15 Scope on diagnosing groin in 2021 and beyond
Adam Weir, Erasmus MC, The Netherlands
12.35 Optimizing outcomes for groin injuries: what can we do together in 2021 and beyond?
Igor Tak, Fysiotherapie Utrecht Oost, The Netherlands
13.55 Discussion
Mental and physical aspects in sports injuries
Chaimen: Derk van Kampen, Tjarco Alta
Speakers: Vincent Gouttebarge (NL), Alan McCall (UK)
Session details
14.00 Mental and physical aspect in sports injuries
Chairmen: Tjarco Alta, Derk van Kampen
14.00 What's beyond injury and surgery in elite athletes? – Mental health symptoms.
Dr. Vincent Gouttebarge, Amsterdam UMC, The Netherlands
14.20 Load management and return to play of elite football players (online)
Alan McCall, PhD, Edinburgh Napier University, Arsenal FC, United Kingdom
14.40 Discussion
Knee – extended indications
Chaimen: Rover Krips, Annemarie Goud
Speakers: Daniël Saris (USA), Rob Janssen (NL), Michale Hulstyn (USA), Duncan Meuffels (NL)
Session details
15.20 Knee, extended indications
Chairmen: Rover Krips, Annemarie Goud
15.20 The adventure of biological knee repair (online)
Daniel Saris, MayoClinic Rochester, Minnesota, United States
15.40 ACL reconstructions in pediatric patients
Rob Janssen, Máxima MC, The Netherlands
16.00 Update BEAR trial (online)
Michael Hulstyn, University Orthopedics Rhode Island, United States
16.20 Bilateral knee disclocations
Duncan Meuffels, Erasmus MC, The Netherlands
16.40 Discussion
Wrap up & Thank you's
Chairman Jacco Zijl
Registration fee:
| | | |
| --- | --- | --- |
| Registration fee per day | 1 Day  | 2 Days |
| NVA Member | 225 | 425 |
| NVA Member, resident | 200 | 350 |
| Non member (physician) | 275 | 525 |
| Non member, resident | 250 | 425 |
| Fysiotherapist | 250 | 425 |
| Student | 150 | 275 |
Main:
Arthrex Nederland B.V.
Smith & Nephew
Medium: 
Depuy Synthes
Zimmer Biomet
Booth:
ETB BisLife
Conmed Linvatec
JB Implants
Mathys Orthopaedics